Organised by Fastrack Digital New Zealand, the Maximum Occupancy 2022 conference kicked off in Auckland on July 26 with a jam packed 2-day event.
After a difficult two years and the previous year's last-minute postponement due to the COVID-19 lockdowns, over 400 delegates and 35+ exhibitors arrived bright and early at the prestigious Te Pokapū | Aotea Centre, to look forward to the industry reunion.
Maximum Occupancy is New Zealand's premier hotel and accommodation industry conference, designed for the hotel industry leaders and professionals. With insightful keynotes, expert panel sessions from the widest array of industry leaders ever seen in New Zealand from across APAC and around the world, the event was an industry success.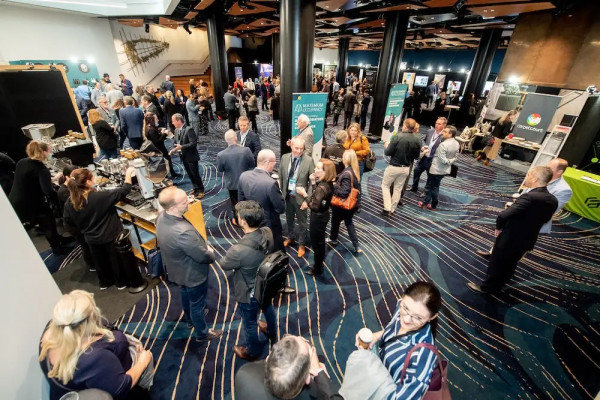 Event organiser and Fastrack Digital Group Managing Director, Adrian Caruso warmly welcomed everyone to the conference on the morning of July 26th which began with an overview of the accommodation sectors performance since COVID-19 started.
Changes in guests, traveller and staff's pre- and post-pandemic behaviour were a focal point of discussion, and so too, the employment crisis that continues to trouble the sector. For many hoteliers and accommodation providers, recovery was the central theme of the day, with insights and strategy talks from the corporate market, business events sector, to hotel marketing space.
Maximum Occupancy introduced three of the top APAC keynote industry speakers. These included Head of Travel for Google Australia, Michelle Allen, Sarah Mathews the Group Head of Media Partnerships, APAC for Tripadvisor, and Julie White the CEO of Hospitality New Zealand.
"After having to postpone the original event last year, 14 hours before the start time due to a sudden COVID related lockdown, words can't express how exciting yet humbling it was to kick-off the Maximum Occupancy New Zealand conference this year," said Adrian Caruso the conference organiser and Group Managing Director of Fastrack Digital NZ.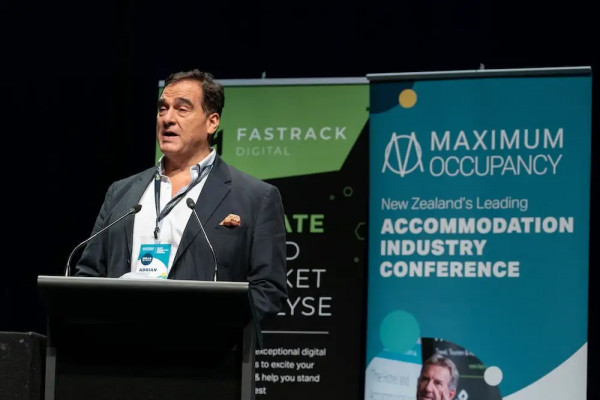 "The vibe over the 2-day event was indescribable as the industry reunited to rebound as one."
What made 2022 Maximum Occupancy a unique success was the partnership between the Accommodation Association New Zealand and Maximum Occupancy New Zealand. The collaboration brought a wider community of delegates from the accommodation industry, providing an ample opportunity for attendees to network and understand the latest in hotel digital marketing, revenue management, food and beverage, HR, technology, management and much more.
Many positive outlooks came from Maximum Occupancy New Zealand 2022.
"Maximum Occupancy provided a great opportunity for the industry to unite after a hiatus of not being able to connect. The great networking platform and opportunity to look forward with the industry experts that Maximum Occupancy created is so important and valuable. It is pleasing to hear so much positivity around the future of our industry, because the future is bright," commented Julie White, the Chief Executive of Hospitality NZ, of which the Accommodation Association is a brand.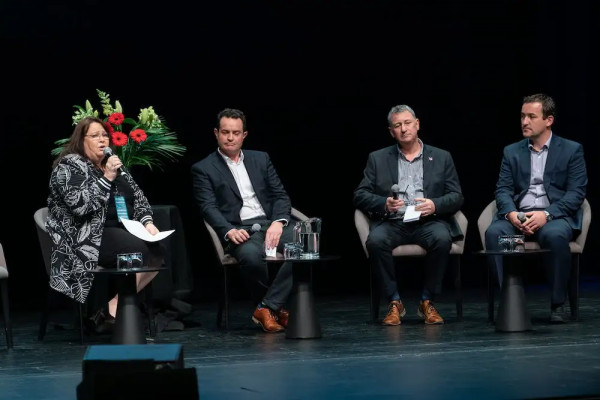 Workshops included the Book Direct Blueprint workshop led by book direct expert, Adrian Caruso, to an uplifting keynote workshop on employee experience and strategy by a world-renowned speaker, author of Culture Hacker, and hotel industry veteran - Shane Green.
Other highlighted workshops included 'Maximising GDS & Distribution' led by Malcolm Hazelton, Director of Sales at Amadeus, The importance of photography for your hospitality business led by hotel photographer Mauro Risch and learning exciting Social Media Marketing Strategies with effective costing for small operators led by Katie Ho, Digital Marketing & Social Media Specialist at Fastrack Digital.
Maximum Occupancy proved once again why it is known to be one of the biggest tourism industry conferences within New Zealand after an extremely successful event that consisted of new relationships built, strategies learnt, and knowledge gained for many of the companies that attended.
The Maximum Occupancy conferences in both Australia and New Zealand wll be announced shortly for 2023. For more information, please visit maximumoccupancy.co.nz